Mountainair Unveils Mosaic During Memorial Day Ceremony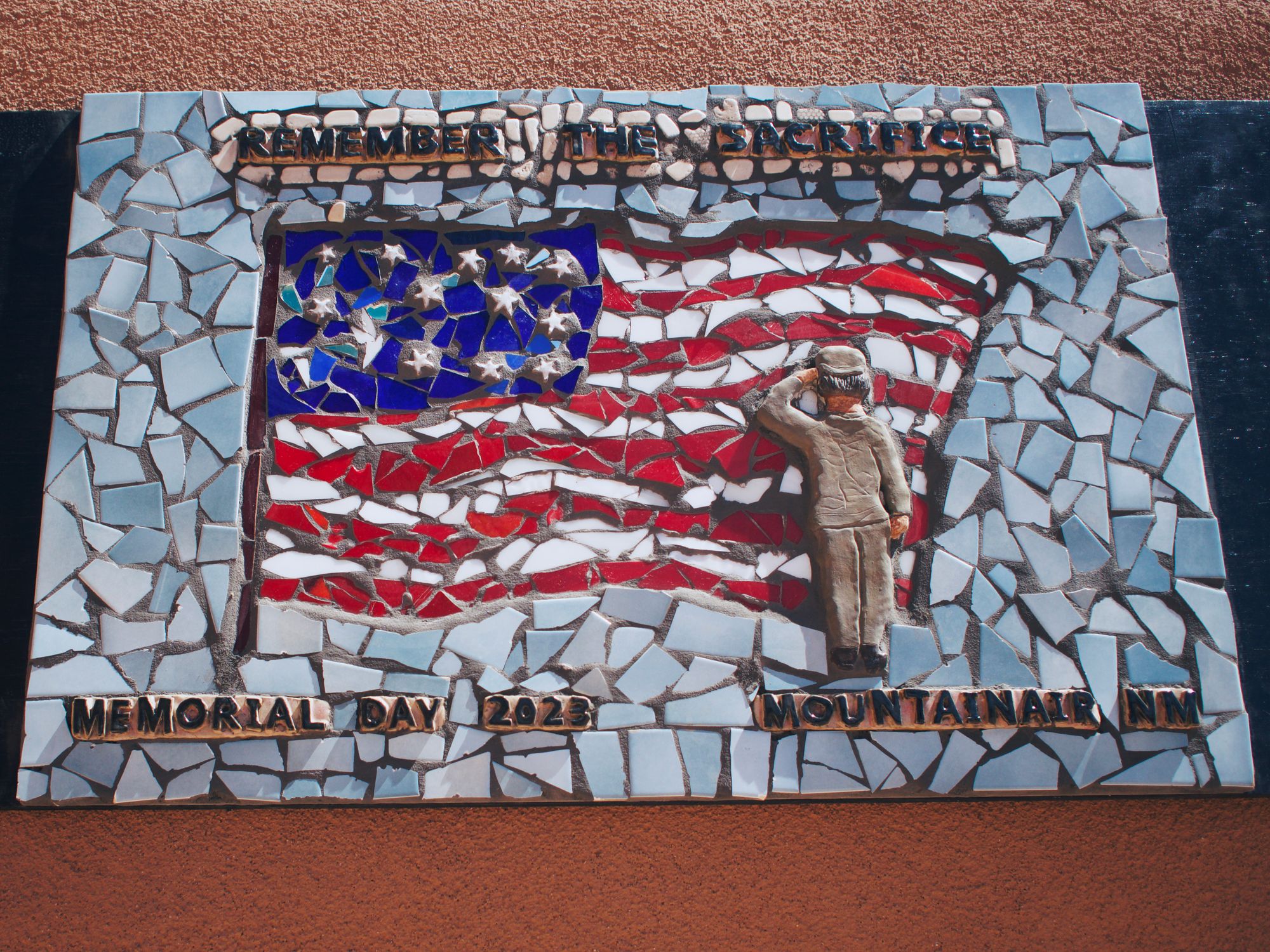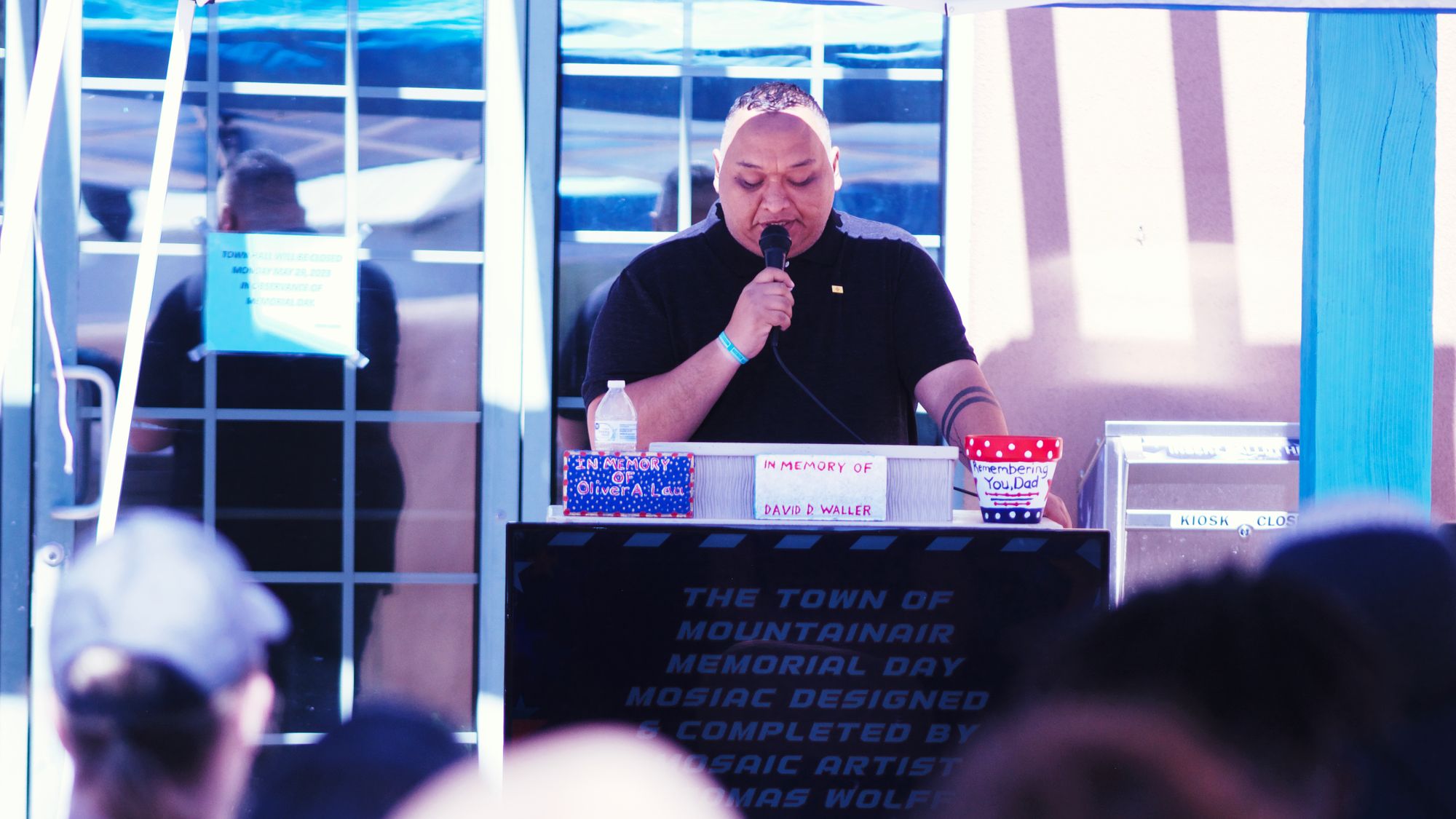 In a quiet, somber, and respectful ceremony, Mountainair artist Tomas Wolff's patriotic mosaic was unveiled at town hall on Memorial Day, Monday, May 29, 2023. Mayor Peter Nieto unveiled the mosaic in a talk that included the history of Mountainair's Medal of Honor awardee, Edward Clay Sharpless, and his remarkable escape from a Kiowa ambush.
State Senator Liz Stefanics spoke on the Vietnam War era, and of local service members lost just six months into their deployments. Stefanics also addressed what she described as the need for collaboration, regardless of political affiliation, from all citizens because of the enormous challenges we are reminded of on Memorial Day.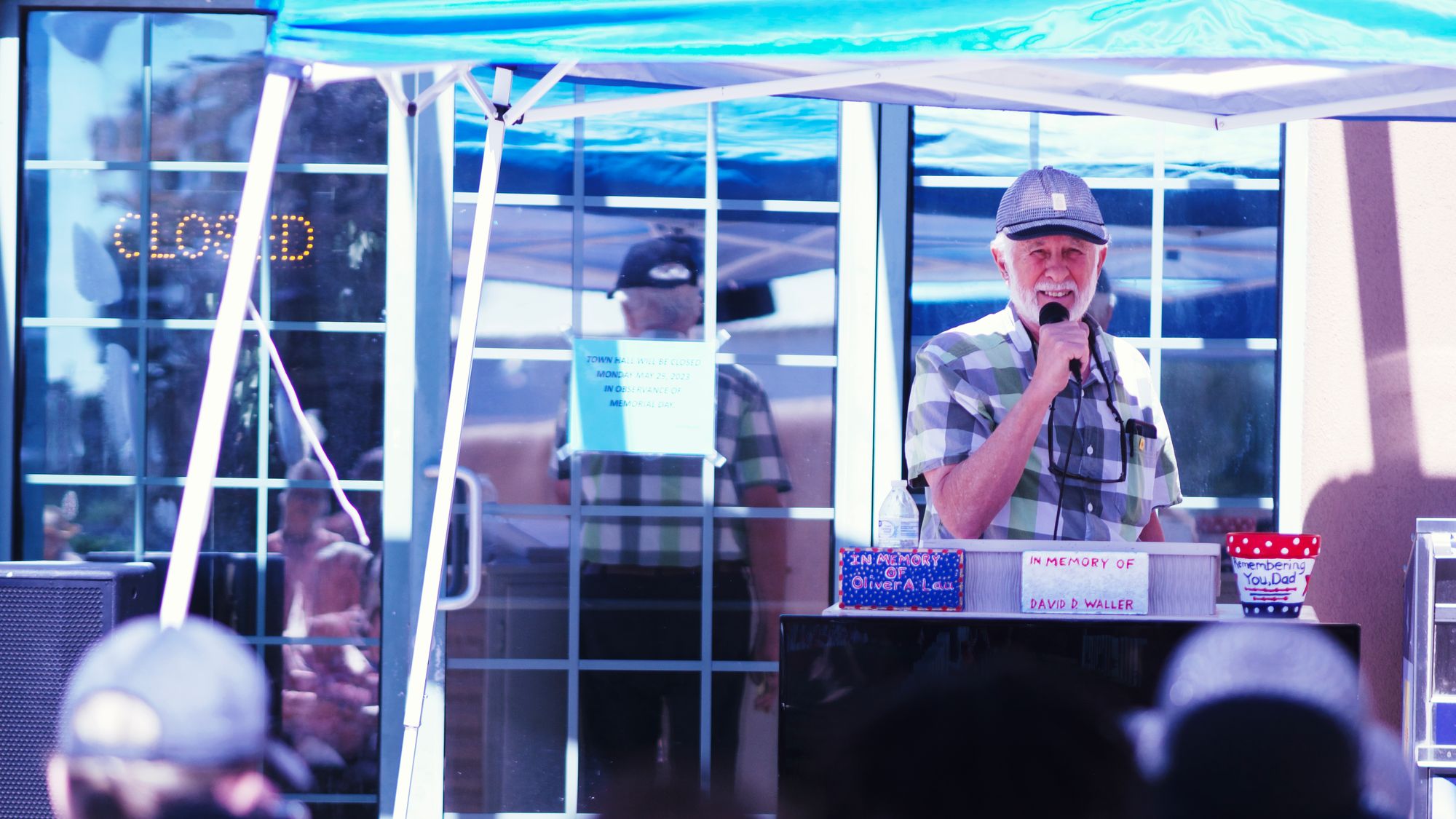 The National Archives and Records Administration reports that Torrance County lost the following service members in World War II (the National Archives do not break these records down by municipality).
Private Bulen Barnes
Staff Sergeant Leonard Blancett
Private Shilley Bolton
Private Arnold Braswell
Private Daniel Carey
Corporal Elzie Cast
Sergeant Virgil Cast
Private First Class Abel Chavez
Private Jose Garcia
Private Leonides Garcia
Private First Class Santiago Garcia
Private First Class Edward Hardy
Private Ralph Hodgin
Staff Sergeant Noel Holleman
Captain Andrew Hughes
Private First Class Ambrocio Larranaga
Private Juan Lerna
Corporal Amado Lucero
Private Andalecio Luna
Private Candido Luna
Private First Class Joaquin Madril
Private First Class Arthur Maes
Private Miramon Maldonado
Private Adolfo Martinez
Private First Class Arbie Mayfield
Staff Sergeant William McMath
Private Juan Moseley
Private Trinidad Otero
Technician 5th Class Morton Rodgers
Private First Class Santiago Salazar
Private Juan Sanchez
Private First Class Billy Thomas
Private Sam Vijil
Between 1950 and 2006, Mountainair lost two of its residents in combat.
Private First Class Pablo Torres, A Co., 1st Battalion, 5th Marine Regiment, 1st Marine Division, US Marine Corps, born December 24, 1929, killed in action on February 2, 1953 in the Korean War; and,
Specialist 4 Raymond Serna, 1st Signal Brigade, 8th Army, US Army, born February 26, 1948, died at Binh Long, South Vietnam, on September 12, 1969.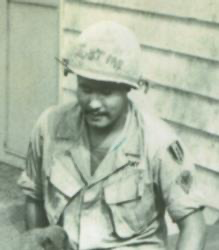 Apparently, NARA has not yet archived records searchable by county or municipality for
the Global War on Terror,
World War I,
the American Expeditionary Force in Siberia (the Russian Revolution of 1918, AKA the October Revolution),
the Philippine Insurrection,
the International Relief Expedition to Peking (the Boxer Rebellion),
the Spanish-American War, or
the US Civil War.
Under the clear blue sky, the glossy tile of the newly-unveiled mosaic reflected light on the audience. Inside the Manzano Mountain Arts Council gallery, Tomas Wolff shared his experience putting together the mosaic as a reminder of the community's sacrifice, now a part of Mountainair's town hall. Others painted bricks in memory of the friends and family they had lost while in service.