Sunflower Festival Attendance Benefits Local Business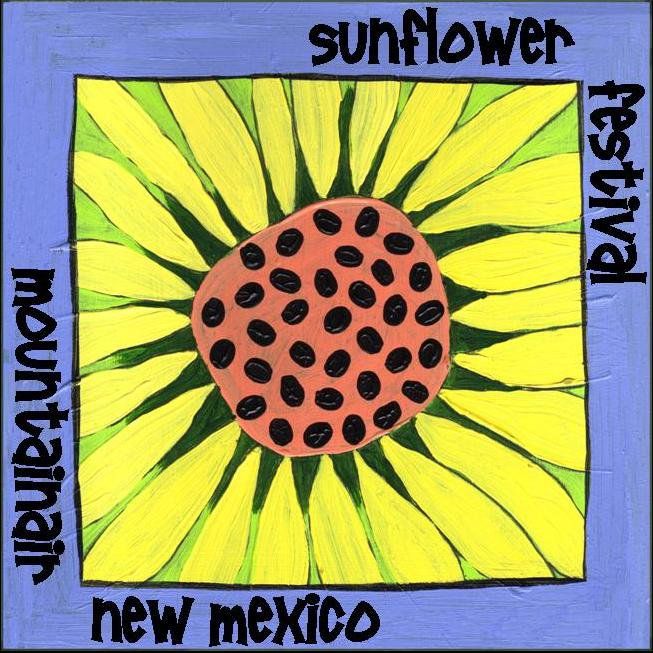 Free and public access to this post is sponsored by the Manzano Mountain Art Council, which hosted the 2023 Sunflower Festival on August 26, 2023. Readers interested in learning more about the Manzano Mountain Art Council and the services it provides our community can click here to see current exhibits and upcoming events. Through October 31, 2023, MMAC is hosting the "Shades of Blue" themed exhibit. Beginning December 1, 2023, MMAC will host the themed exhibition "Masks," which takes a look at the historical, real, and imagined masks we wear for Halloween, COVID-19, or cultural displays around the world to hide, protect, portray, and frighten.
Using a normal distribution of passengers per car of those cars parked on Broadway and the side streets over the course of Saturday, August 26, 2023, the Mountainair Dispatch estimated that 720 attendees, vendors, and performers were present for this year's Sunflower Festival. Despite the rain, in other words, turnout for the festival was high. This is reflected in reports from local businesses, such as Alpine Alley's report that it was the busiest day for the café since Faye and Josh Lucas began running it.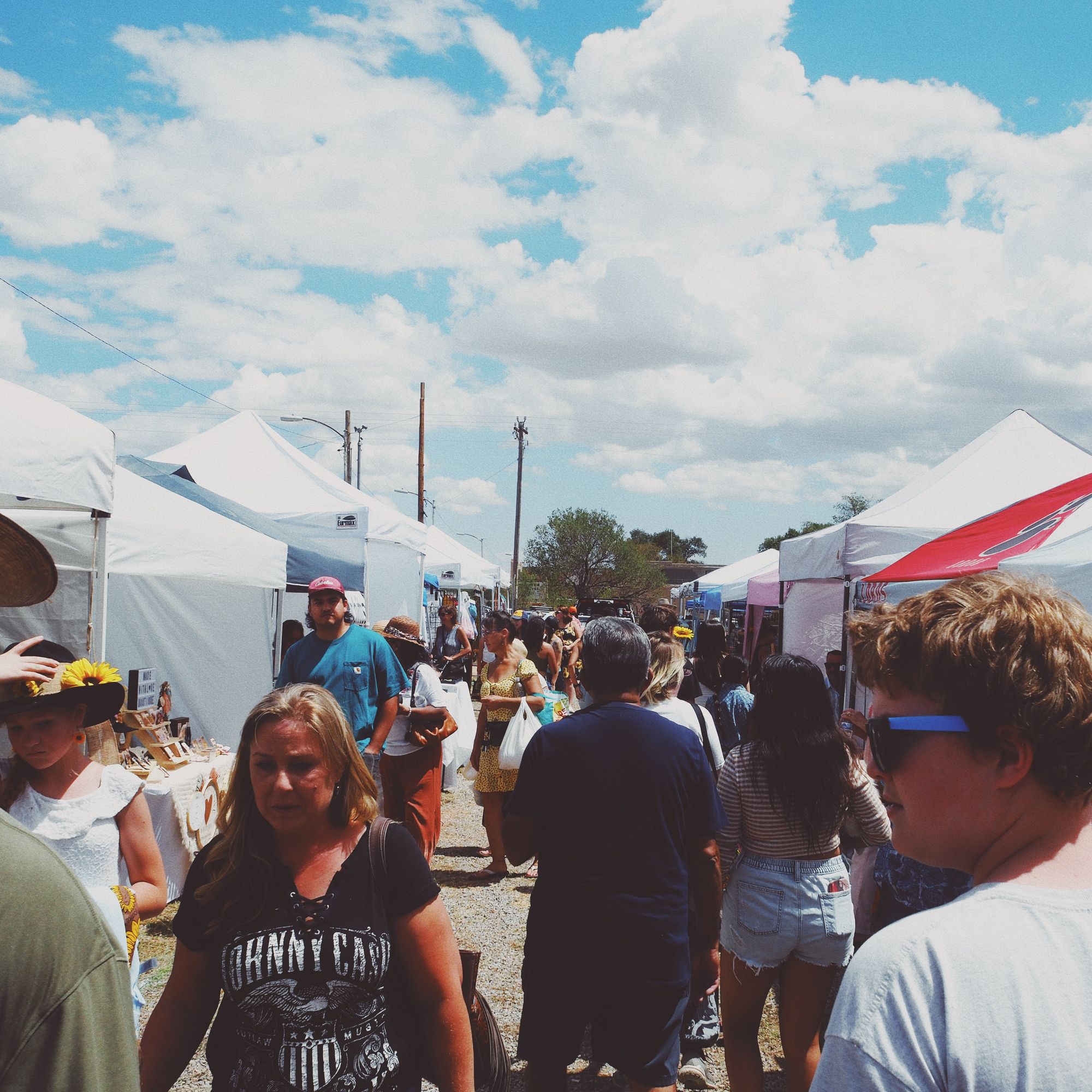 Attendees perused long lines of vendor booths, some selling handmade crafts, others selling cookies and other sweets, and a few with non-profit organizations sharing information with the public.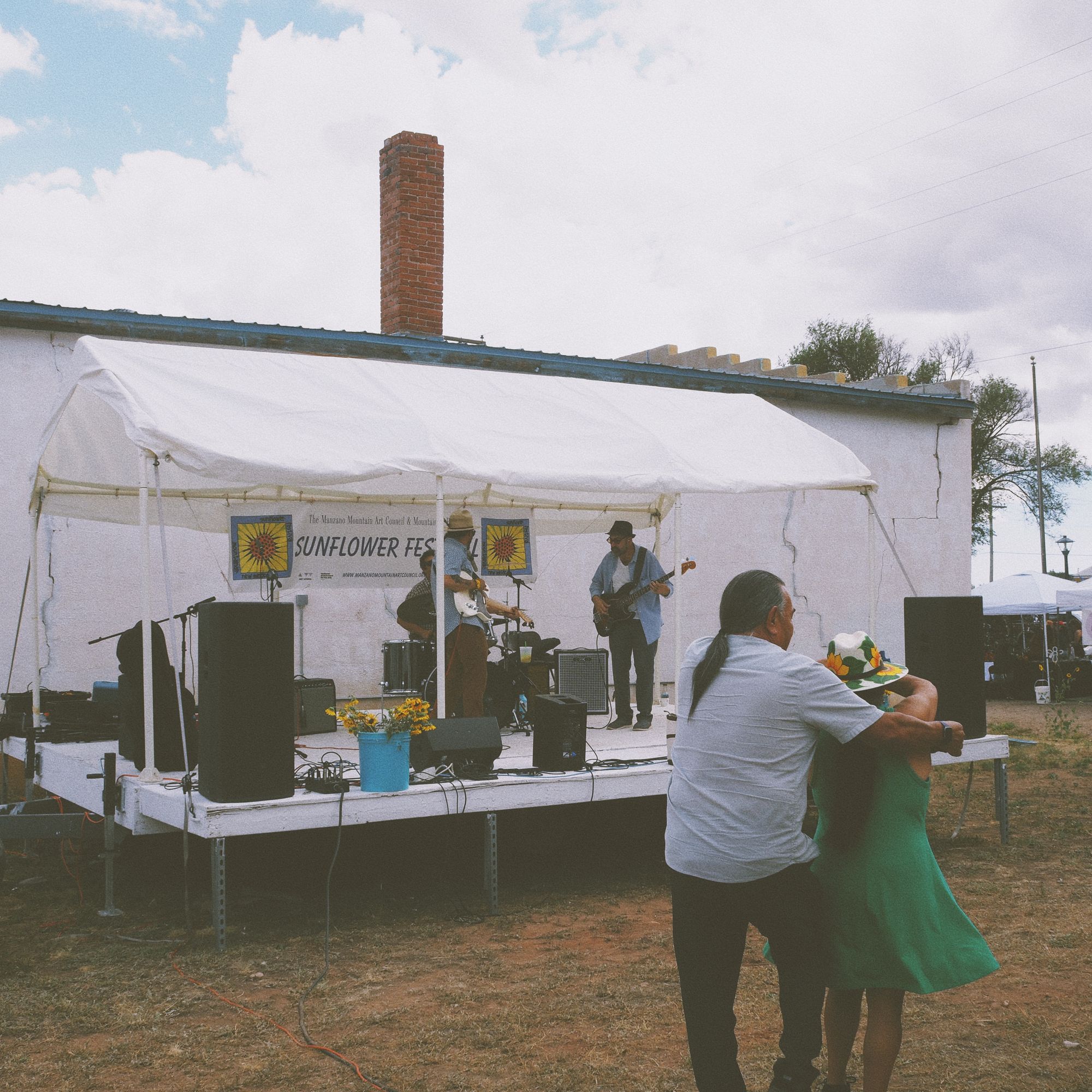 Early afternoon rain came at approximately 2:00 PM. Just north of the Shaffer Hotel, in Monte Alto Plaza, bands played while a small group of couples danced. A much larger group huddled under tents, enjoying lunch from the many food trucks north of the plaza. Other diners ate at the pavilion outside B Street Market, the Shaffer Hotel, and Alpine Alley Café. Hat contest participants wore handmade and handpainted yellow wide-brimmed hats while huddled under the gazebo.
The festival reflected a solution to small towns' challenge: overcoming a limited population's impact on the growth and revenue of restaurants and retailers.  Tourism for festivals is one popular approach to increasing visitors to a small town. Outdoor sports is another, one that is uniquely available to Torrance County communities, as opposed to, say, communities in Ohio that lack outdoor attractions. Regardless of the approach to increasing tourism, the outcome has been shown to correlate to an increased quality of life (PDF) for residents of small communities.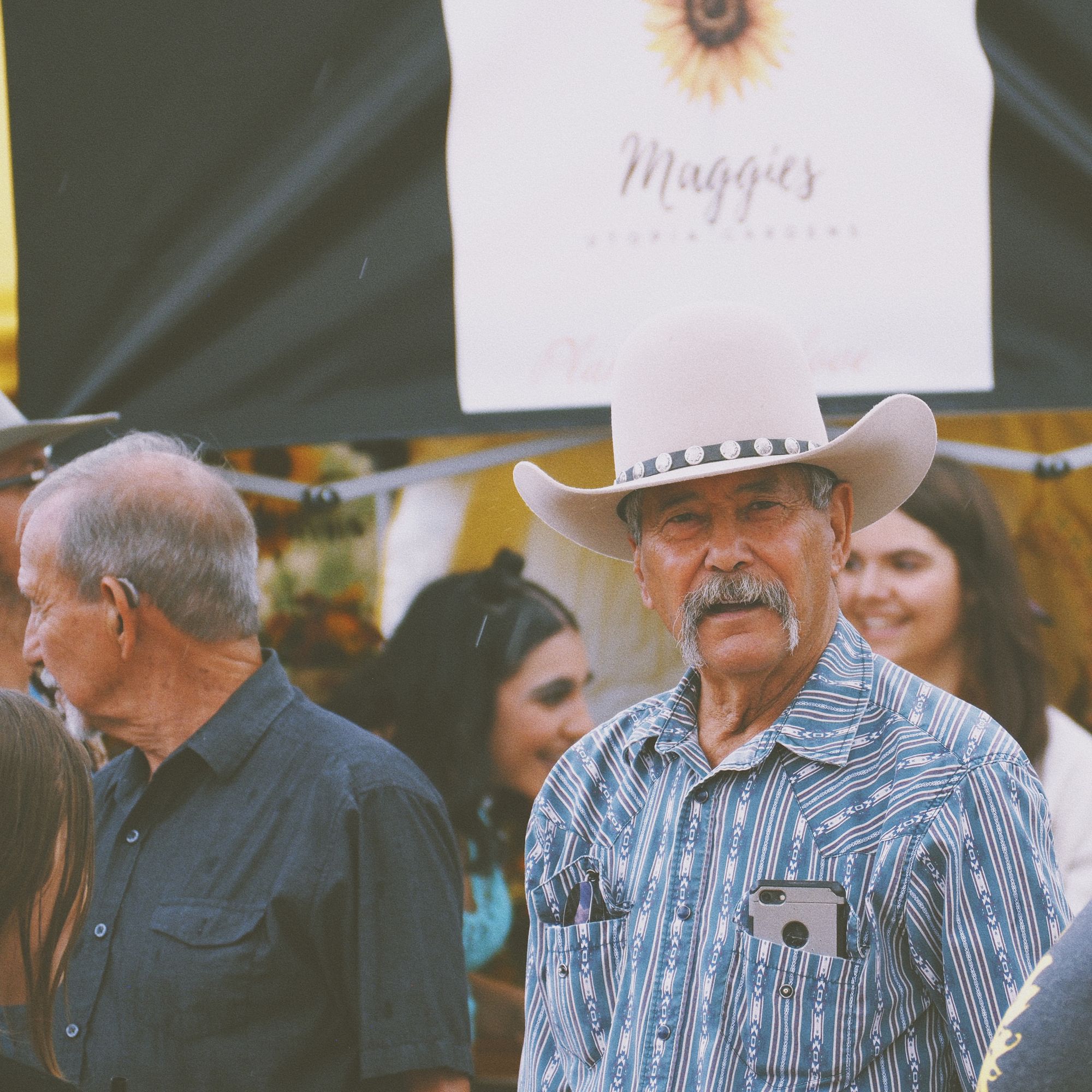 The only question is whether the festival business model is sustainable for Mountainair's economic development. Writers note that burnout commonly accompanies frequent festivals. One could see a note of weariness on the faces of business owners who took part in the Sunflower Festival, the Saint Alice Fiesta, and the Independence Day Festival.