A History of Violence and Financial Troubles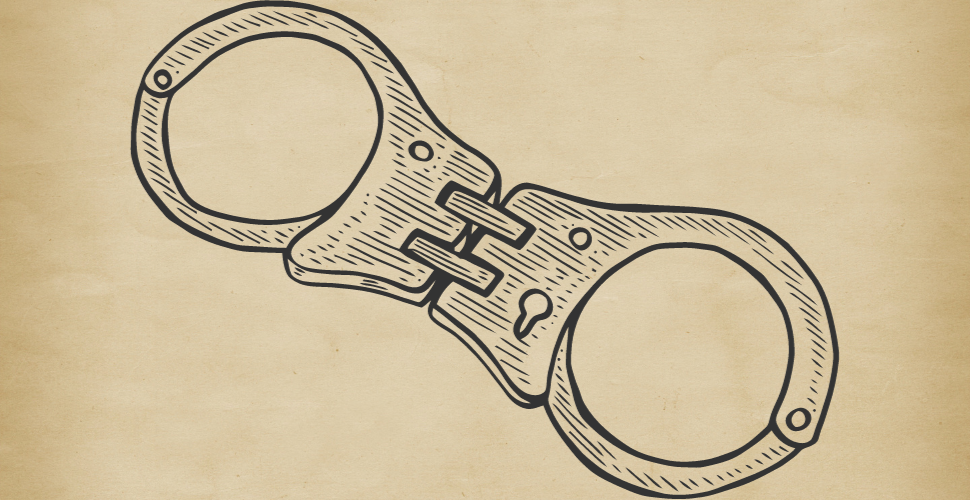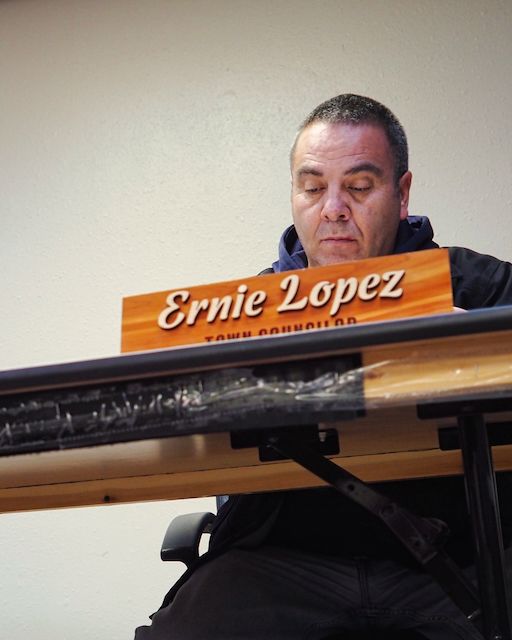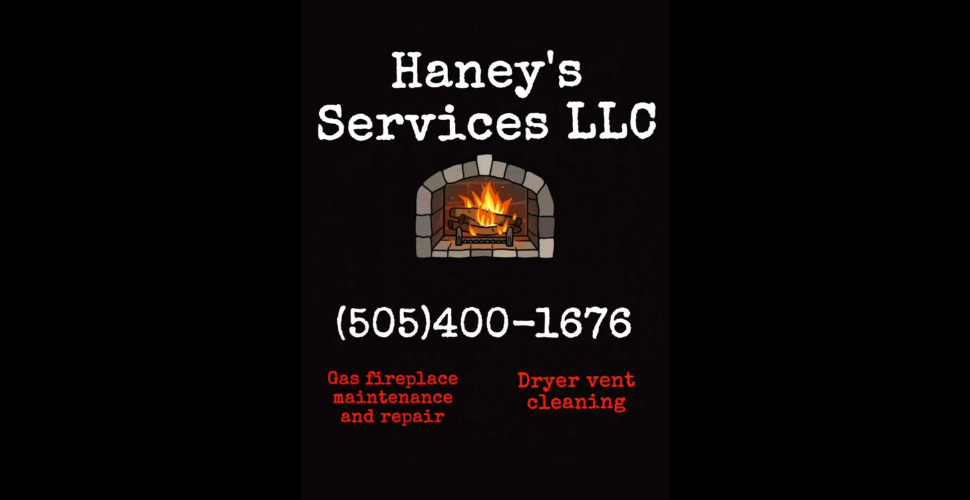 🔥
I like to think of myself as reasonably handy. Certain jobs, though, either require too expensive tools or expertise that is too hard to get. Chimney sweeping and chimney inspection fall into that category. I recently had the pleasure of having Devyn Haney inspect and sweep my house's chimney. He was professional, fast, and even put up with my overly friendly dog's need for constant attention. That's why I wanted to recommend to you that you try Haney's Services. I've seen how hard it is to find a chimney sweep in the East Mountains from people posting on Facebook how they struggle to find someone reliable to get the job done. Now that the chilly season is upon us, you should consider calling Haney's Services to have your chimney cleaned. It'll make cozying up to the fire cleaner and safer.
Mountainair Town Council member Ernie Lopez is running for reelection this year. However, his litigation history indicates trends that could carry on into his future.
Unsuccessful efforts were made to give Councilor Lopez an opportunity to discuss his campaign platform and background, including his civil and criminal history. As part of the Mountainair Dispatch's coverage of the 2023 election, Lopez was invited on August 30, 2023, to take part in the recording of a video regarding his campaign platform and a question-and-answer session regarding his background. That invitation was repeated on September 10, September 19, and September 26, 2023. After the filming of the candidates' videos, Lopez was contacted regarding his platform, the allegations he made against Mayor Peter Nieto and Mayor Pro Tem Gayle Jones, and Lopez's background on October 5, October 9, and October 12, 2023. Unfortunately, Councilor Lopez did not provide a comment on any of these subjects and has yet to sit down with the Mountainair Dispatch for an interview.
Currently, Lopez is involved in litigation against the Town of Mountainair related to Lopez's allegation that the former police chief, Juan Reyes, engaged in tortious defamation of character against Lopez. This litigation has been ongoing since 2022; it went through a pretrial conference on September 11, 2023, and a motion hearing on September 28, 2023. It is expected to go to trial later this year.
Lopez's legal history stretches back to 1991 and includes an unusually large number of criminal and civil cases in both state and federal courts.
Lopez's Criminal History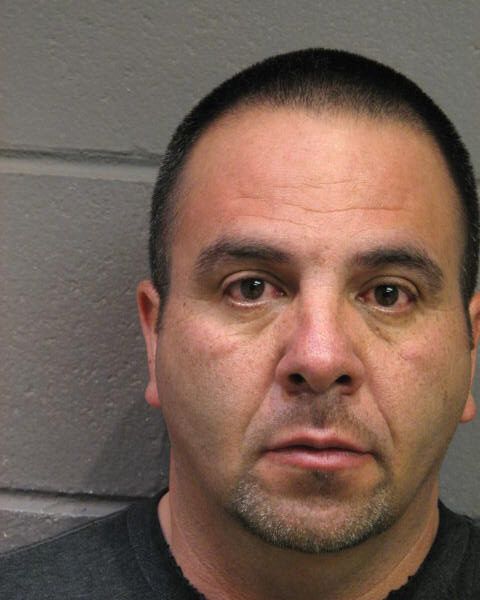 In 1991, Lopez was convicted of aggravated assault. The next year, in 1992, Lopez was convicted of battery against a household member. As part of this case's resolution, the New Mexico District Court sentenced Lopez to probation. Court records show he violated the terms of his probation in 1992 and subsequently failed to pay a fine associated with the 1992 battery case.
Lopez was again charged with battery against a household member in 1996. This case was dismissed.
In 1998, Lopez was charged with driving while intoxicated (DWI). Lopez had no criminal cases after this until 2007 when he was charged with battery of a household member and criminal damage to property. In 2010, Lopez was charged with battery against a household member and injury to the health of a child.
Councilor Lopez's criminal history goes through a dormant period until 2015. In that year, he was convicted of a DWI that occurred in Albuquerque. The next year, although part of a civil family law case, Lopez was alleged to have engaged in criminal domestic violence. There have been no known criminal allegations since 2015. Update November 2, 2023: Lopez was involved in two incidents, one a potential domestic violence incident and the other an assault incident, both in Mountainair. See Police Records Show Additional Criminal Incidents For Ernie Lopez (Nov. 2, 2023).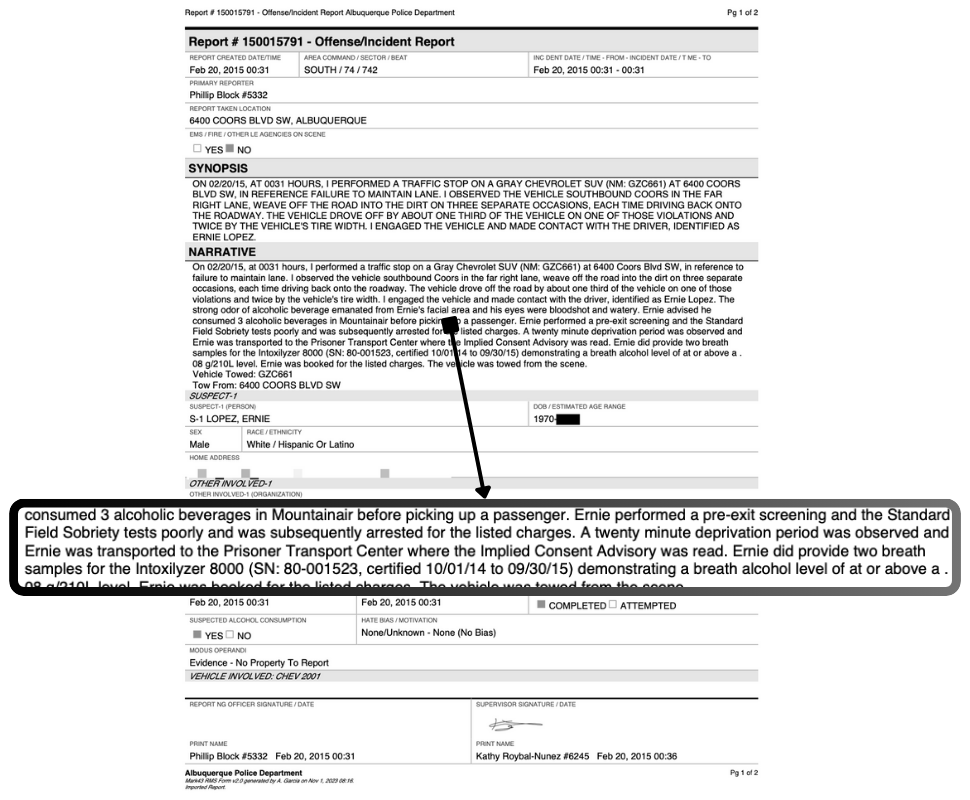 Lopez's Civil Litigation History
Lopez's civil litigation began in 1991. In that year, he was sued by Sunwest Bank of Albuquerque and Alhambra Landscape Company for failure to pay a debt related to landscaping.
In 1998, the same year as Lopez's first DWI conviction, General Motors Acceptance Corporation and Sun City Finance Company both sued Lopez in two separate cases for bad debts. That year, Lopez resolved these matters by bringing them into Federal Court, where he filed for bankruptcy under Chapter 7 of the Bankruptcy Code. Under Chapter 7 of the Bankruptcy Code, 11 USC § 701-784, a debtor is effectively saying to a court that they have no plan to repay their debts, and instead want to satisfy their debts by selling off their property (a process the US Bankruptcy Courts refer to as "liquidation"). Certain types of property are exempt from liquidation, such as:
Motor vehicles, up to a certain value;
Reasonably necessary clothing;
Reasonably necessary household goods and furnishings;
Household appliances;
Jewelry, up to a certain value;
Pensions;
A portion of equity in the debtor's home;
Tools of the debtor's trade or profession, up to a certain value;
Some, but not all, of a debtor's unpaid but earned wages;
Public benefits, including public assistance (welfare), social security, and unemployment compensation, accumulated in a bank account; and,
Damages awarded for personal injury cases.
In 2011, Lopez was involved in divorce litigation. The next year (2012), Whispering Sands Apartments in Albuquerque sued him for restitution and eviction. In 2013, Los Lunas Consumer Finance sued Lopez and his ex-wife for collection on bad debts. In 2016, before the 13th Judicial District in Valencia County, Councilor Lopez was involved in litigation with Michele Teixeira in which she alleged domestic violence against Lopez and sought to determine if Lopez was the father of her child. Later that same year, Lopez and Teixeira were brought back into the 13th District Courthouse when they were sued by John and Nancy Erickson for eviction and rent money owed to them. Finally, at least until his suit against the town of Mountainair, from 2019 to 2022, Lopez was involved in a familial dispute regarding real estate with Robert Lopez, Amy Isaacs, and Dorothy Baca as plaintiffs and Vincent Lopez, Dominique Chavez, Ernie Lopez, and Donald Lopez as defendants.
A Timeline of Lopez's Cases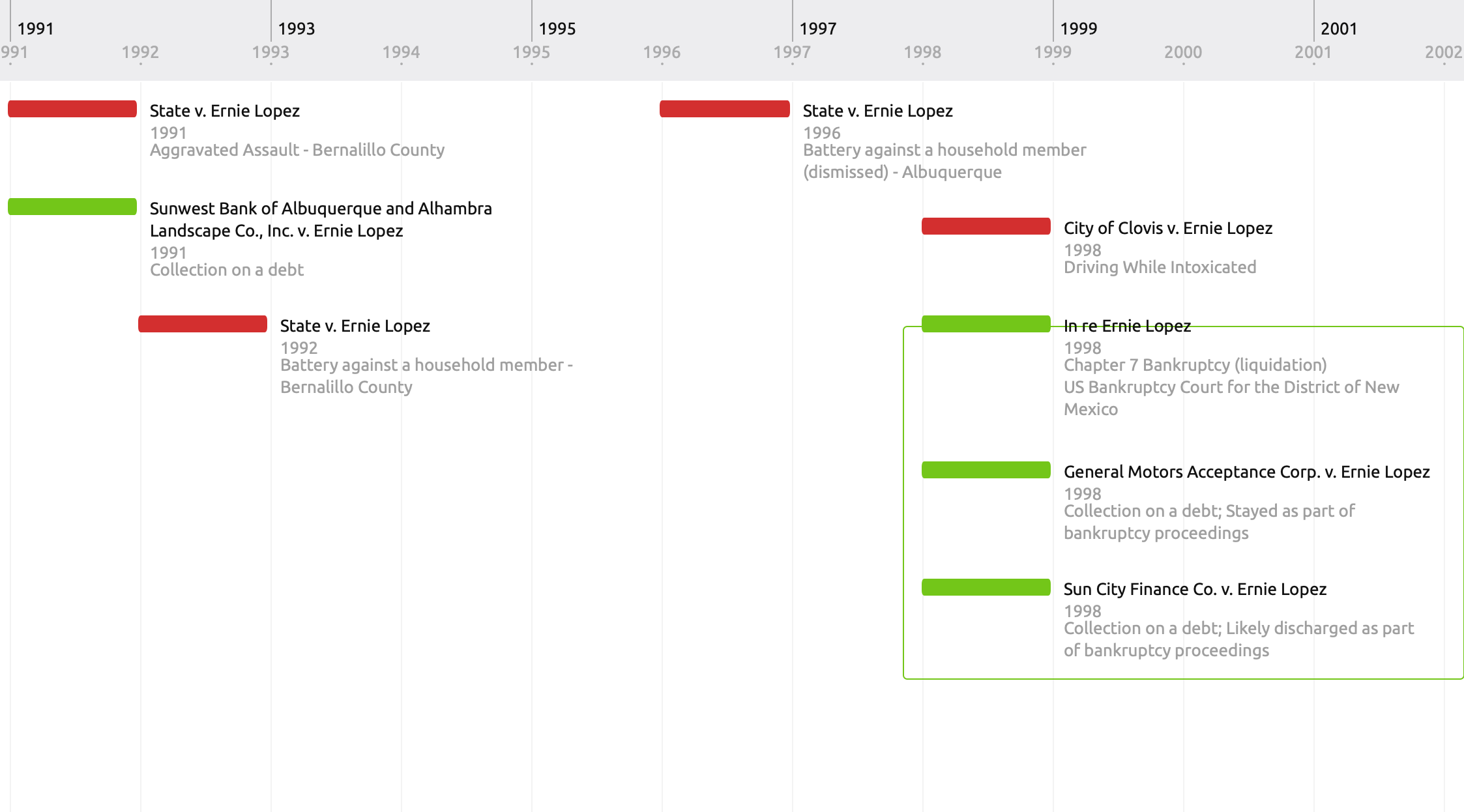 Councilor Lopez has been involved as the defendant in nine criminal cases and has been accused of violent crimes in five of those cases. He has been involved in an additional 11 civil cases, including seven cases where he was pursued for debt collection purchases and one case in which he was accused of domestic violence.
Update October 21, 2023: In the Mountainair Town Council Meeting, Lopez denied the violent criminal allegations but admitted to the DWI and bankruptcy. During the meeting, Lopez, through his associate in the audience, Carlos McMahon, claimed to have a document that showed the alleged criminal cases did not pertain to him. Neither Lopez nor McMahon shared this document with the Dispatch. Lopez has been invited to correct the record with regard to which allegations he believes do not pertain to him. He has not responded.
Please consider subscribing to the Mountainair Dispatch. Your support helps cover the costs of reporting like this.