Mountainair Birthday Celebration A Success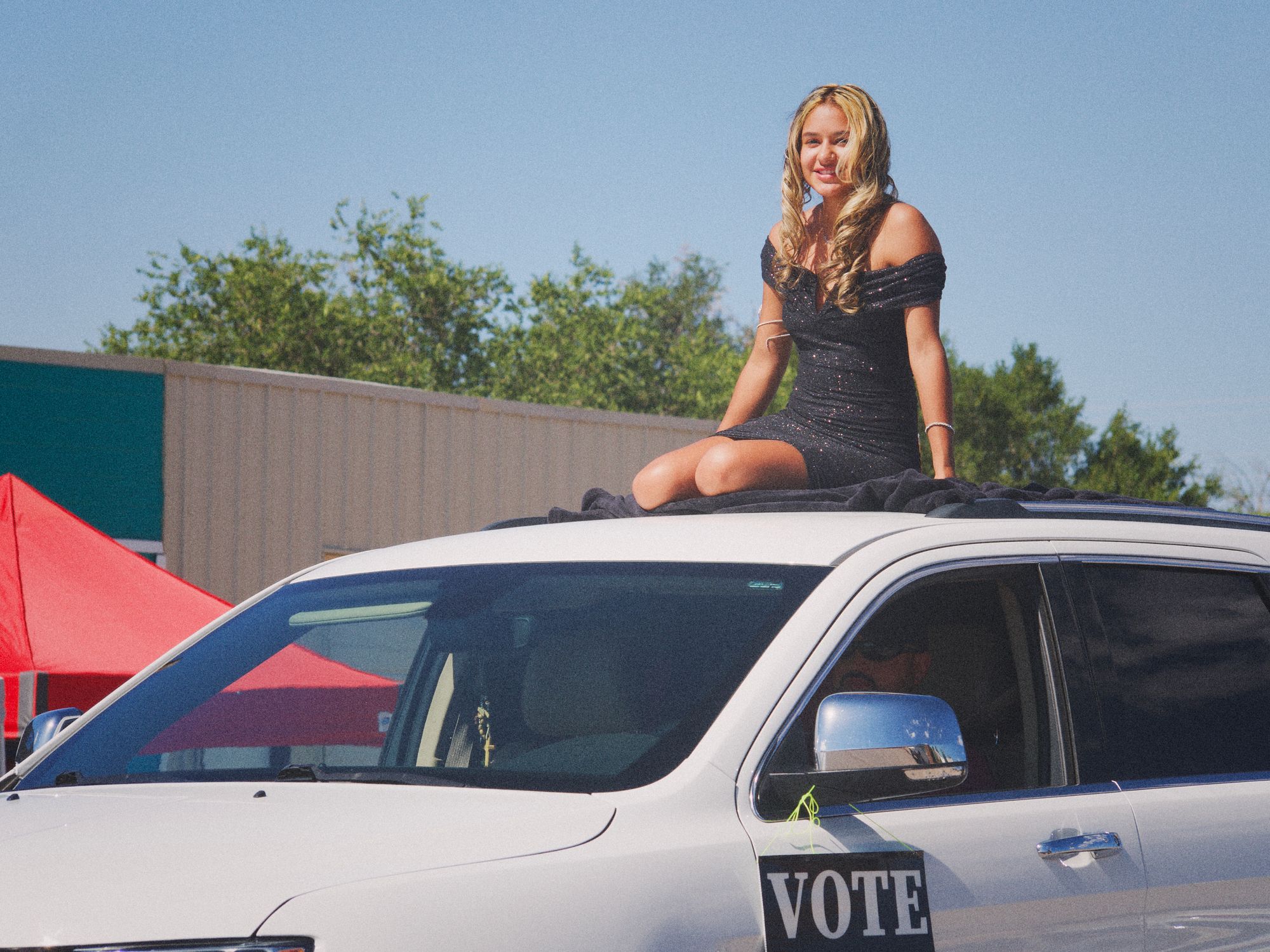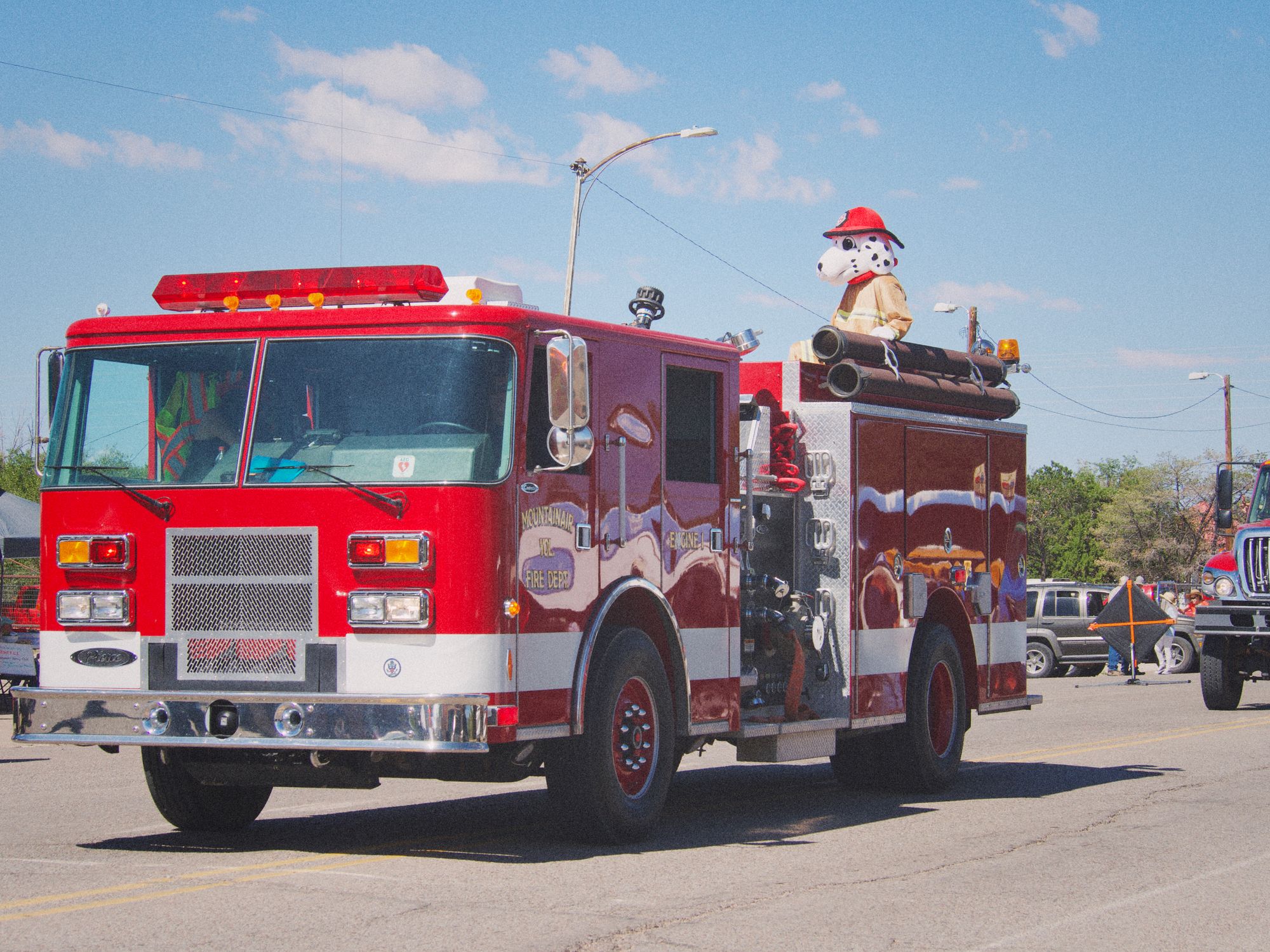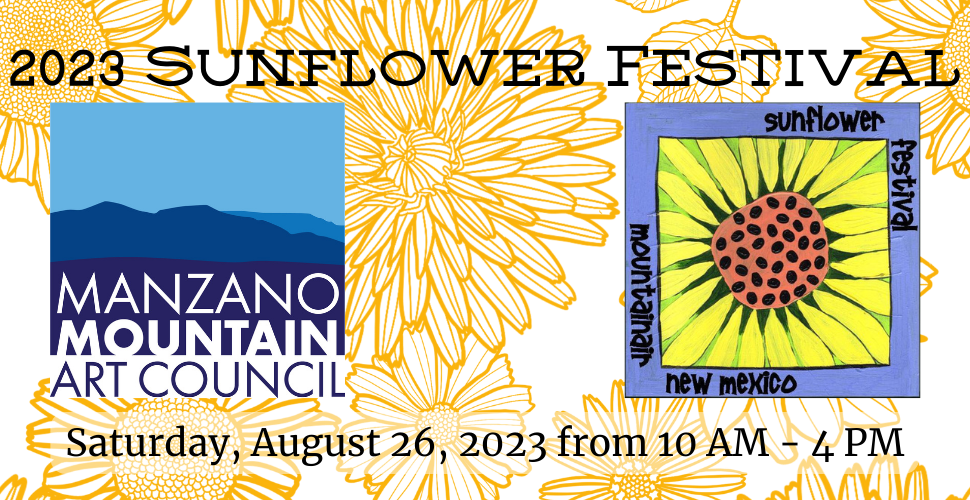 Free and public access to this post is sponsored
by the Manzano Mountain Art Council, which is hosting the 2023 Sunflower Festival on August 26, 2023, from 10:00 AM to 4:00 PM. Readers interested in learning more about the Sunflower Festival can
click here
to see the Manzano Mountain Art Council's info for the event.
The Heritage Parade
The Saturday, August 5, 2023, celebration of Mountainair's 120th birthday could be considered a success for the community. The town's birthday celebration, which also included celebrations of the birthdays of the B Street Market and the Shaffer Hotel, began with a parade that traveled east along Broadway/US-60. Parade participants included
candidates for the town's pinto bean queen,
Mayor Peter Nieto,
historic vehicles driven by members of the Manzano Country Monarchs,
the Valencia County Sheriff's Posse and the Valencia County Rodeo Queen on horseback, and
EMS and fire vehicles, driven by members of the Estancia Fire Department, Mountainair EMS, Mountainair Fire Department, the US Forest Service's Cibola National Forest wildfire crew, and the Valencia County Fire Department.
Following the parade, residents and visitors took part in a scavenger hunt on the town's history, traditional Native American-style painting at the Manzano Mountain Art Center, and shopping at various booths along Broadway.
An Aside: The Scientifically-Proven Benefit of Festivals for Rural Communities (click to open)
Economically, rural events such as Mountainair's Birthday Celebration are investments in a community with a positive impact. Social scientists consider festivals and other small-town celebrations as having two distinct yet equally essential values for communities. First, these celebrations, such as Mountainair's Birthday Celebration and the upcoming Sunflower Festival, increase social capital in a community.
"Social capital is clearly grounded in the connectivity of human activity and … it involves 'features of social organisation (sic), such as networks, norms, and trust that facilitate co-ordination and co-operation for mutual benefit.' [Social capital] signifies a web of relationships, norms of behavior, values, obligations, and information channels…. [It] is best conceptualized as a cumulative and transferable public good, freely accessible by the community."
— Charles Arcodia and Michelle Whitford, Festival Attendance and the Development of Social Capital, Journal of Convention and Event Tourism, vol. 8, iss. 2, at 4 (October 2, 2008) (PDF).
The intangible benefits of festivals, these researchers go on to state, include an increase in the quality of life within a community, neighborhood renewal, and an increased - and more effective - use of community spaces, local businesses, and educational spaces. See id., at 9-11.
Social scientists report that the second benefit created by rural celebrations like Mountainair's Birthday Celebration is a tangible economic benefit experienced by local businesses. While the amount may vary, local businesses experience increased revenue and real estate increases in value in communities with such festivals. See Emma H. Wood and Rhodri Thomas, Festivals and Tourism in Rural Economies, in International Perspectives of Festivals and Events: Paradigms of Analysis, at 152-153 (Elsevier 2009) (PDF).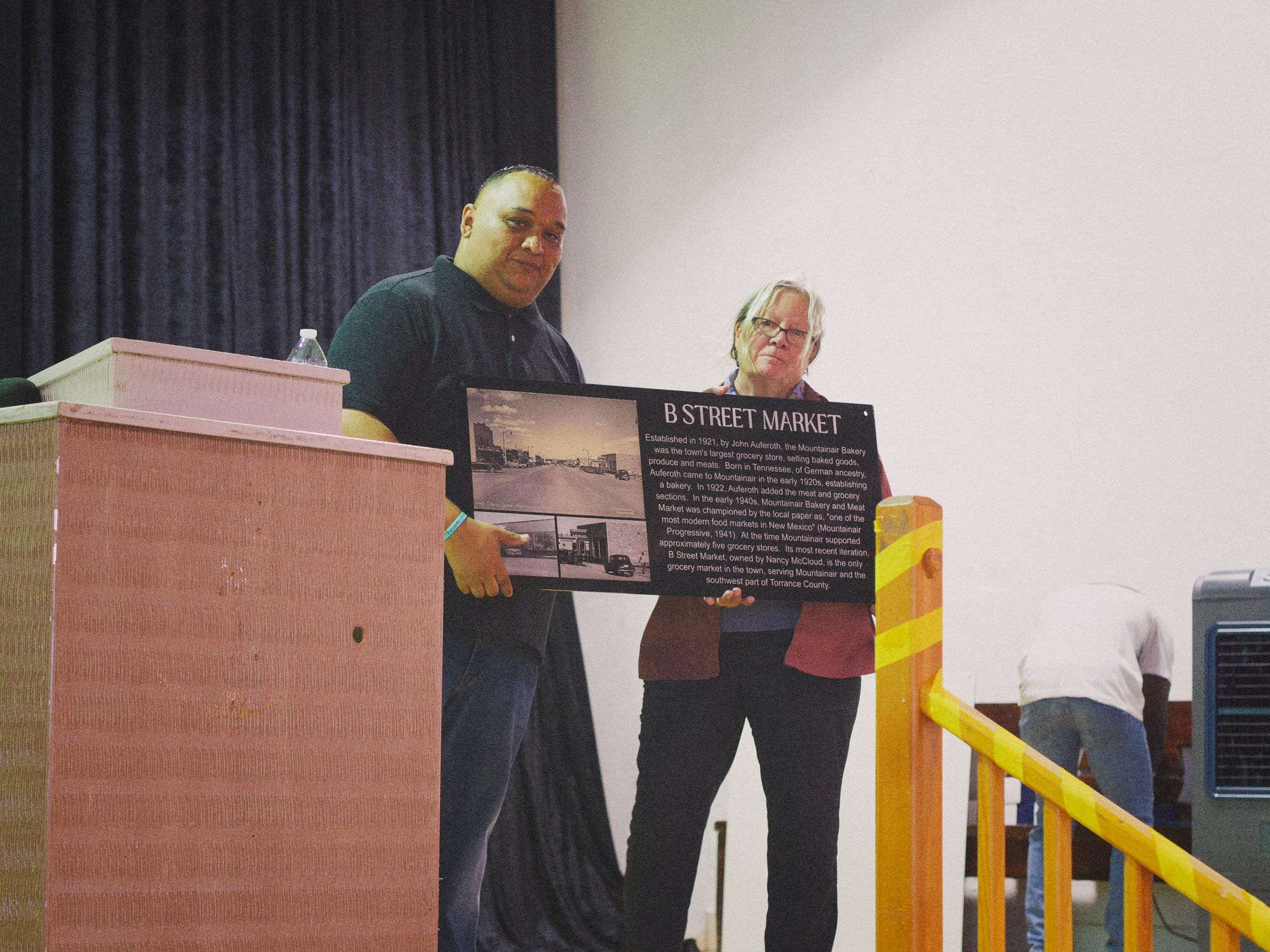 Honoring Historical Figures in Mountainair's Past
The town government hosted an event in the afternoon honoring key figures and landmarks from Mountainair's history. Honorees were as follows:
Salinas Pueblo Missions National Monument (originally the Gran Quivira National Monument);
the Manzano Mountain Art Council Building (originally a mercantile building);
the B Street Market;
the Shaffer Hotel;
Delbert Redfearn (a former mayor of Mountainair);
Dorothy Cole (a historian and author of Diamonds in the Field, which focused on local music and farms; Cole's work was most recently performed by Davine Torres and Sidney Smart );
John Corbett, Edwin Manning, and Elias Stover (founders of the modern town of Mountainair);
Victoriano Carrillo (local farmer and a police officer with the Mountainair Police Department);
Harding and Virginia "Goldie" Kayser (Harding was a former mayor of Mountainair, and Goldie, a musician and artist, was a former town clerk of Mountainair);
Clem "Pop" Shaffer (builder of the Shaffer Hotel in 1922 and folk artist);
Orvel "Bud" Watts (involved in the building of the Rio Grande Bridge);
Filbert Archuleta (interim mayor of Mountainair and member of the Mountainair Town Council);
Juan Jose Leuras (a public servant who worked for the public works department of the town of Mountainair from 1957 to 1980 and who served on the Mountainair Board of Education);
Henry Edwards (chief of the Mountainair Fire Department and member of the Mountainair Town Council from 1956 to 1968);
Roy Adkins Spencer (a municipal judge for the town of Mountainair and a lumber supplier to the Santa Fe Railroad);
Gordon McMath (a pilot with the US Army Air Corps/Army Air Force, a deputy sheriff with the Torrance County Sheriff's Office, and a police chief for the Mountainair Police Department);
Joe J. Brazil (an artist who depicted and preserved cowboy traditions and a leader in the Mountainair Rotary Club);
Robert J. Saul; (namesake of the town's community center, Saul was the fourth doctor to practice in Mountainair and a medical investigator for the 7th District Office of the Medical Investigator); and,
Stephen A. Sandlin (a police officer with the Mountainair Police Department who died in the line of duty in 1988).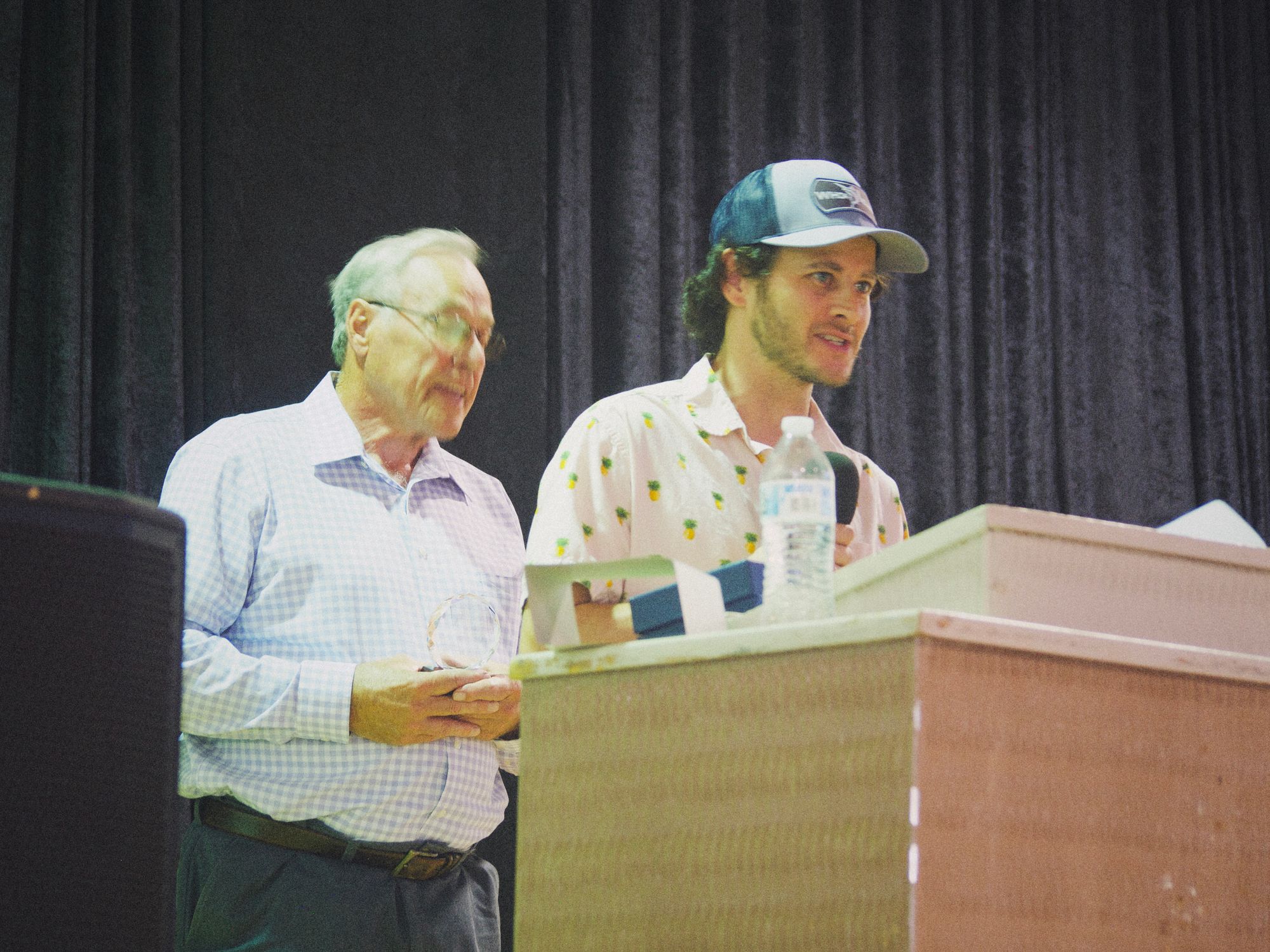 Following the ceremony in which Mayor Nieto presented plaques to family members and representatives of the people and organizations being honored, Nieto said that he hoped to conduct similar events each year to honor key figures in the history of Mountainair. At the same time, candidates for the Pinto Bean Queen met with members of the audience, who began voting on who they wanted to bestow with the royal title.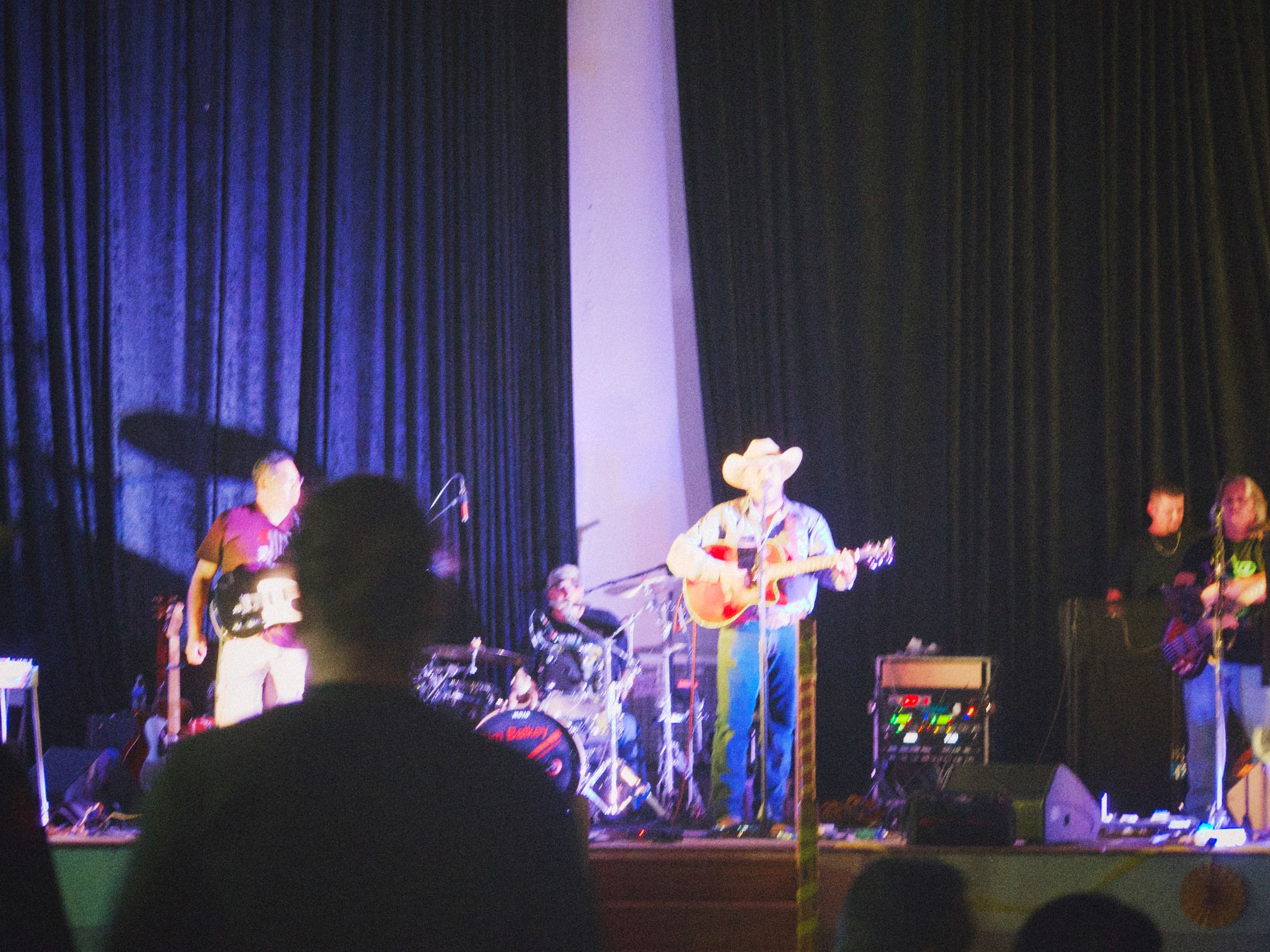 The Closing Dance
Mountainair's birthday celebration closed with a dance at the Dr. Saul Community Center. Sim Balkey and Daniel Solis performed, with B&X Sound deejaying. Near the front door, Briana's Cakes provided agua frescas and sweets, while outside, Holy Smoke provided barbeque. Voters selected Aaliyah Lopez as the Pinto Bean Queen. Dancing lasted well into the evening.